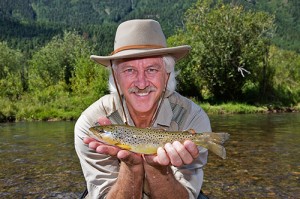 Charles Mann is a full-time freelance Santa Fe, NM photographer and journalist specializing in gardens and horticulture worldwide, New Mexico culture, and scenic landscapes of the American Southwest.
For nearly 20 years, Charles has been a sought-after commissioned photographer. His credits include four books, numerous magazine articles and covers, art calendars and many other printed mediums, including shooting for private collections. Additionally, to complement his photos, Charles writes in a vibrant, engaging and insightful style about places and events.
Books: Cutting Edge Gardening in the Intermountain West by Marcia Tatroe (Johnson Books, 2007); Secret Gardens of Santa Fe by Sydney Le Blanc (Rizolli, 1997); Viva Guadalupe by Jacqueline Orisini Dunnington (Museum of New Mexico Press, 1997) and Celebrating Guadalupe (Rio Nuevo Press, 2005.)
Magazines (Photography and Writing Credits) Include: Horticulture, Organic Gardening, Country Living Gardener, Sunset, Fine Gardening, Phoenix Home & Garden, the Santa Fean, and Su Casa; and publishers such as Houghton Mifflin, Conran Octopus, and Storey Communications. Charles has published essays from England, Japan, New Zealand, Italy, Majorca, Ireland, Alaska, and from most major cities in the Western United States.
Born and educated in Arkansas, Charles earned a degree in Chemistry at the University of Arkansas in 1975. He taught school during a Peace Corps stint in the West Indies and in Arkansas, South Carolina and Los Alamos, New Mexico. He earned a Masters degree from St. John's College, Santa Fe, in 1981.
Passionate and knowledgeable about horticulture, Charles was manager and grower for Plants of the Southwest in Santa Fe, NM, a nursery that pioneered the use of native plants and Xeriscape techniques in the southwest. Since 1991 he has traveled extensively photographing gardens and garden-related subjects, adding southwest cultural events and landscapes to his ever-growing photographic and personal interests.